When the much-awaited iOS 10.3.2 hit the market, the result was just as expected, with one, not so minor issue: the updates were just as amazing as we have come to expect from Apple products, but the latest iOS update is also, apparently, one of the most 'battery-draining updates to date.
For dedicated Apple users, the coming storm of complaints that were quickly uploaded to various social media websites as well as the Apple support forum was perhaps justified. Having only just updated their iOS version, battery drainage was the last thing that these users needed to have to bother about. Check out what some social media users had to say about the battery drain on their phones:
While a lot of the users had issues with the rapidly draining battery life on their phones, Apple did try to provide relief to millions of its users who had installed the latest iOS update on their phones. The result was a message from Apple staff members directing users to a link where they could learn how to maximize their battery life and utilize all the options to the fullest.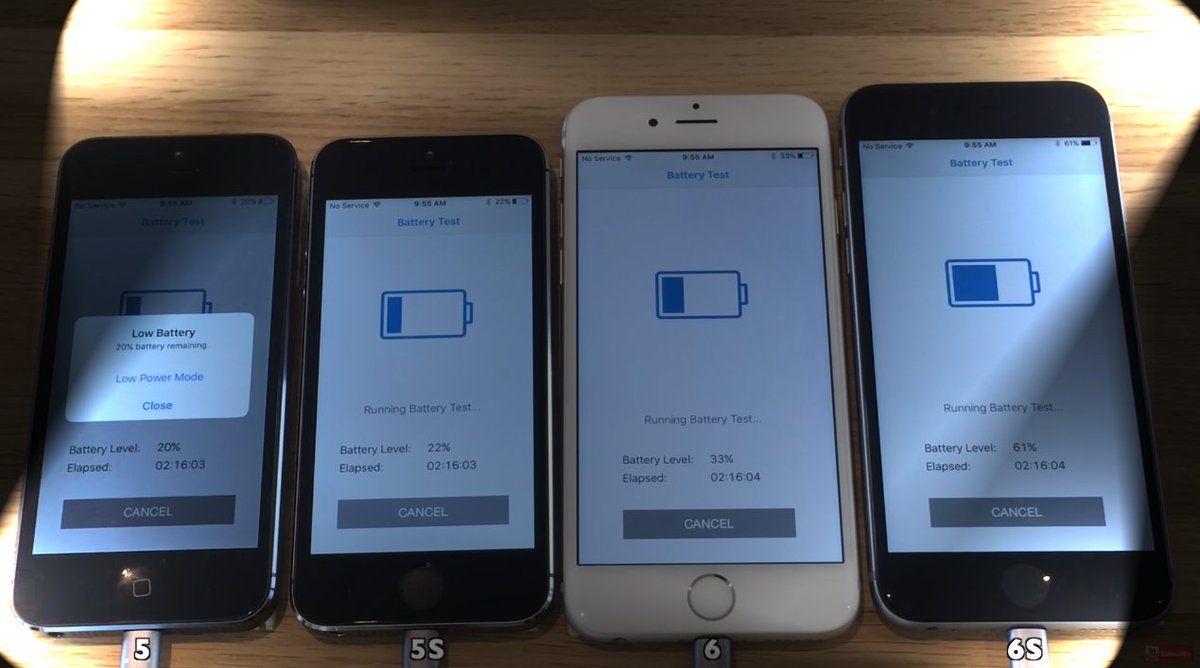 It must be admitted, however, that the mood on any of the forums was far from happy because any number of excited users just did not want to have to face all the many issues that Apple's iOS update was causing them: they just wanted to enjoy the updates that were available instead.
Some users apparently got lucky however and reported that their battery life seemed to have improved after they got the iOS update.
Be that as it may, Apple's updates have often been marred by reported bugs. Many users recounted the history of Apple's updates as well as the release of new features or even iOS releases that were all marred by issues, mostly those pertaining to battery life and its rapid drainage. Quite a few users had these comments to put forward on this particular issue on Apple's support forums:
A number of users even went so far as to say that they were very dissatisfied with the service provided by Apple. Apparently, getting care tickets had not helped them the way it should have and they were experiencing very rapid battery drainage even when the phone was set on Airplane mode or when it was off.
That said, what kind of impact can we expect on the sales of Apple's expected iPhone and other gadget releases as well as on the later updates for any upcoming iOS? Such comments do not seem to augur well for Apple although it is entirely possible that the company will soon find a proper fix that will allow it to better serve customers in the future.
Be that as it may, Apple does have a very large and very dedicated user base, and designing an app for these highly intuitive, tech-savvy users is essential to growing your business. That's where we can help, so contact App Socio today.